Select your vertical and read about the results our customers have gotten with Smartly.io tools
E-commerce
eBay - Automating Instagram Stories Video Ads for the Holidays at Scale
eBay, had already ventured into creative automation by using Smartly.io Image Templates to automate Instagram Stories slideshow ads. With the holiday season approaching, eBay wanted to take their campaigns a step further.
Video Templates allowed eBay to run mobile-first vertical videos and reach the growing user base on Instagram Stories.
Read the Case Study or See Creative Examples
OLX Pakistan - Using Dynamic Creative to Improve Results
OLX Pakistan, the largest classifieds ads company in the country, wanted to decrease cost per acquisition for new users - especially on their mobile app.
By using a combination of Facebook's Dynamic Creative and optimization using Mobile Measurement Partner data (with Smartly.io's Appsflyer integration), they were able to reduce cost per conversion by 10% and cost per new converted user by 16%.

DailyObjects.com - Scaling up re-marketing campaigns and app installs
DailyObjects.com, India's largest seller of smartphone cases, wanted to find new ways to retarget and convert its pool of website visitors. Partnering with Smartly.io to use a two-pronged approach on both Facebook and Instagram Stories, they achieved more than 3X ROI from their Facebook campaigns and 134% higher app installs with Instagram Stories, while reducing time spent on campaign management by 40%.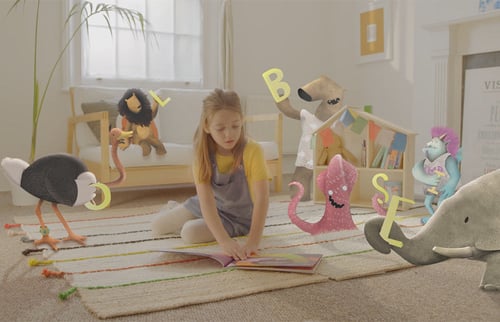 Wonderbly - Improving ROAS with Automated Optimization
Wonderbly, a company creating customized children's storybooks, was looking for a Marketing Partner to help them scale their efforts on Facebook, which is their largest acquisition channel. By utilizing Smartly.io's optimization tools, they were able to increase conversions by 36% while improving CPA by 16.6%


Chatbooks - Scaling Spend by Automating
Chatbooks, a leading US-based photo book company, was looking to join forces with a Facebook Marketing Partner for the first time. With Smartly features like Stop Loss and Predictive Budget Allocation, Chatbooks was able to automate much of their manual work.
"Adding in automation tools will make your life so much easier and will allow you to scale much faster than doing things manually." Gerardo Castillo, Director of Customer Acquisition, Chatbooks


download the written case study


Deliveroo APAC - Scaling and Growing QoQ
Restaurant food delivery company Deliveroo first entered the Singapore market in late 2015 and is currently building their presence and acquiring more new customers in the APAC region.
Working with Smartly.io solutions, Deliveroo managed to increase their acquisition volume by 70% and reduce their CPA by 25% quarter over quarter, even with a 3% smaller budget.
Tiki.vn - Scaling without Growing Headcount
is one of the fastest growing ecommerce companies in Vietnam and features over 60,000 products from categories like electronics and lifestyle. They wanted to maintain their fast growth and their good advertising ROI without growing their head count, so they turned to a partner that could help them automate their manual work.


They were already successfully using Dynamic Ads, but were able to achieive even better results combining them with Smartly.io's Dynamic Image Templates to add brand elements, prices, sales tags and other elements to their product images.

OLX Brazil - Growing Mobile User Base
30% More Customer Listings and 11% Lower Cost Per New Listing
OLX is one of the world's leading classifieds platforms. OLX Brazil wanted to attract new, high quality users at scale.
The combination of Smartly.io's Facebook automation and optimization tools and AppsFlyer's attribution and engagement insights helped them effectively grow their mobile user base and revenues.

Telia Norway – Automating Ad Production with Smartly.io
91% decrease in cost per sale with retargeted dynamic ads
The Norwegian mobile provider worked with Smartly.io to start automating their advertising, after running Facebook campaigns manually for a number of years. With dynamic ads and Smartly.io's campaign creation tools, Dynamic Image Templates and optimization features they were able to acheive great results, reducing cost per sale on both retargeting and propsecting campaigns.

Read the Case Study

Stayhard - Adopting Dynamic Ads to Drive Great

Performance
63% improvement in CTR and 16% higher average order value
"By utilising Facebook's dynamic targeting options we have been able to develop detailed always-on strategies within retargeting that boast impressive KPI improvements. We are not only generating a lot more revenue at a lower cost of sale than before, we are also using synergy effects between totally different campaigns to scale our investment and find new customers." Viktor Sundberg, Online Marketing Manager, Stayhard AB



Boozt.com - Increasing Sales and ROI With Personalized Ads on Instagram
23% better ROI and 14% lower CPA
Boozt.com is an online shop with clothes, shoes and accessories for the entire family. The store opened in 2009 and offers the best shopping experience with daily new arrivals, a wide selection, and good offers.

They have used Dynamic Ads for Products on Facebook with great results. Now, they wanted to increase sales and ROI even more with personal, unique and relevant ads on Instagram.

Read the Case Study
BarkBox - Automating Manual Work With Smartly.io's Triggers
26% decrease in CPA (cost per new BarkBox subscription)
"Smartly triggers have allowed us save time while achieving diligent custom optimization 24/7."
Rob Schutz, Head of Growth, BarkBox

Read the Case Study

Finery Automating Their Sales Funnel With Smartly.io
Automated Prospecting and Retargeting
With the help of Smartly.io's automation, Finery was able to expand their marketing efforts into new regions without having to grow their team. In fact, they were able to reduce the time spent on campaign management by 25% while expanding marketing efforts, freeing up precious hours for more productive activities.

Read the Case Study

SaleStock - Scaling Organic Page Engagement into Sales
Average CTR 9.72%
Using Smartly.io's Automated Post Boosting, SaleStock implemented campaigns that automatically pick posts that met their performance goals and were very engaging, and target those posts to their most relevant audience segments, including existing fans and Lookalike audiences. Predictive Budget Allocation was used to further optimize ad delivery towards the best performing audiences.

Read the Case Study
Home24 - A Smarter Retargeting Solution
2.7X higher revenue versus real-time bidding retargeting
Home24 is Europe's largest online destination for home furniture and décor, with a presence in 8 countries across Europe and Latin America. Its goal is to consistently provide customers with the best service and product selection.

Partnering with Smartly.io, the furniture and home accessories ecommerce brand switched from real-time bidding retargeting to Facebook's dynamic product ads and was rewarded with rapid increases in revenue and return on ad spend.

Read the Case Study


Hawkers – Growing Sales and Brand on Instagram
11x ROI for remarketing campaign and 7x lower CPC
Hawkers, a next generation sunglasses company, wanted to build their brand awareness and to be the first sunglasses company to launch a major promotion on Instagram.

Hawkers ran prospecting and retargeting Instagram Ads campaigns with discount codes using a version of the same creatives they used on Facebook. Smartly's campaign automation tools and triggers enabled Hawkers to maximize ROI by easily reducing the discount they offered (starting with 40% OFF and decreasing to 25%) during the course of the campaign to encourage customers to act fast.

Download the Case Study


Zalora – Scale Success with Smartly.io
30% increase in ROI and 50% increase in marketing volume with Predictive Budget Allocation
Founded in 2012, Zalora is the fastest growing online fashion retailer in Asia. With over 400 brands across womenswear, menswear, footwear, accessories, beauty and sports, Zalora is quickly becoming the destination for online fashion in the region.

"Smartly.io's predictive budget allocation feature helped us scale our success in an efficient and rapid way. During our annual ZALORA Fashion Fever Week, we saw great success in both marketing efficiency and volume. Smartly.io's dedicated and 'always-on' support just works." -Kaushal Bhalotia, Head of Online Marketing, ZALORA Group

Read the Case Study

Linio Automates Their Design Work With Smartly.io
3.1x increase in click-through rates with dynamic image templates
Linio.com is the largest online store selling technology, personal care, fashion, entertainment, books, movies and more in Latin America. They rely strongly on digital marketing, including Facebook advertising, to reach and engage its customers.

"Creating Dynamic Product Ads is one thing but to be able to launch Page Post Ads through Dynamic Image Templates that actually look much better than the normal RT banner is something only Smartly.io could provide us. As an E-commerce company, we truly realize the huge potential that Facebook Advertising has and Smartly.io has helped us reduce human dependency while still achieving marketing objectives."

Linio Automatiza Su Trabajo De Diseño Con Smartly.io
Linio, plataforma mexicana de comercio en línea de electrónica, consiguió aumentar sus ventas y reducir su costo por acción.

"Facebook es la principal fuente de tráfico para nuestro sitio, con las capacidades de segmentación que nos ofrece podemos llegar al público relevante para nuestra marca. A su vez nos dimos cuenta del enorme potencial que tiene Facebook junto a Smartly.io para lograr nuestros objetivos de negocio al permitirnos automatizar aún más nuestras acciones de marketing." -Ankit Khemka, Group Head Social Media y Móvil, Linio

Lea el caso práctico

AWOK Scales up With Dynamic Image Templates and Feed-Based Ads
7x increase in sales conversions and 1.4x increase in ROI
AWOK.com is UAE's trend-setting online shopping website. It's the home to low and exclusive discounted prices on electronic products and home appliances. With its own fleet of delivery vans, they deliver any order within 24 hours.

Using Dynamic Product Ads and Dynamic Image Templates, Awok achieved 2x increase in marketing volume, 7x increase in sales conversions and 1.4x increase in ROI.

Read the Case Study
Westwing – The Cross-Device Challenge
Making every home a beautiful home
Westwing is a leading international ecommerce company for home and living, offering its customers the latest trends in home décor and furnishing products at exceptional prices. Westwing is active in 15 markets on 3 continents and is headquartered in Munich, Germany.

Westwing's goal was to drive mobile app installs, with the ultimate goal of driving signups and sales through desktop. It also wanted to track, analyse and understand its customers' cross-device behaviour between mobile and desktop.

Read the Case Study
Carmudi – Towards marketing automation
83% decrease in cost per acquisition with dynamic product ads
Carmudi, a Rocket Internet company, is an international automotive marketplace for cars and motorcycles. With operations in 20 countries, it relies strongly on digital marketing, including Facebook advertising, to reach and engage its customers.

Carmudi wanted to increase the number of leads generated and improve its advertising performance. Together with Facebook Marketing Partner Smartly.io, it took advantage of a new Facebook product:
dynamic product ads.

Read the Case Study
Travel


KLM - Automated Video Advertising in the Travel Industry
Amsterdam-based KLM Royal Dutch Airlines serve 30+ million passengers annually and fly to 163 destinations worldwide. KLM has long been at the forefront of digital innovation in the aviation industry, especially in social media and paid social, but scaling video advertising has been a challenge as there are multiple markets and hundreds of destinations in the mix.

Smartly.io's Video Templates enabled KLM to easily create inspiring dynamic videos for all of their destinations.

Hopper - Managing Hundreds of Daily Deals Ads
Travel app Hopper automates ad creation and management with Smartly.io
Hopper is an award-winning flight booking app that predicts the future of airfare. Users enter their preferred destination and dates, and the app will tell if it is the right time to buy. Thanks to their automation success partnering with Smartly.io, a small team has been able to expand their user acquisition channels from one to 15 without having to hire more people.
or download their written case study
Travix – Rapid Growth With Dynamic Retargeting and Dynamic Image Templates
With the help of Smartly.io, Travix increased their sales by 400% in six months.
Smartly.io helped Travix implement feed-based retargeting on Facebook and move from FBX to Dynamic Ads for Products since it offers better omnichannel tracking possibilities than FBX. To make their flight ads look even more relevant and personal, Travix used Smartly.io's Dynamic Image Templates for mass customization.

Skyscanner – Automates Growth with Smartly.io
146% increase in marketing volume and 27% decrease in CPA
Skyscanner is a global travel search engine that compares over 1000 airlines and millions of routes to find you the cheapest flights and best deals on hotels and car rentals, fast.

"Smartly has been simply outstanding in our opinion. Their team is VERY technical, and is updating/adding features very frequently. We've been amazed by the speed and reliability of Smartly." -Filippo Ciurria, Senior Social Media Manager, Global, Skyscanner

Download the Case Study
Musement - Optimize Smartly
-50% CPI overtime using Smartly.io's optimization features compared with other channels
"By creating Facebook campaigns through the use of Smartly's technology we've been able to achieve our CPI target value and increase the overall performance of our App Install strategy. It's also fair to say that the quality of the audience reached on Facebook is far higher when compared to other channel audiences."
Fabio Zecchini, Co-Founder, Musement

Read the Case Study



TravelBird – Scaling Smartly
17.2x increase in marketing volume and 2.8x increase in ROI
Every day, TravelBird offers competitively priced online holiday deals in 17 different countries. These deals vary from city trips to amusement park tickets and sun holidays. TravelBird selects the best offers to bring the customer the ultimate travel experience. Their aim is to surprise and inspire you through a customised and diversified holiday offering.

"With Automated Ads, we cut the time spent in campaign creation by 75%, saving 15 hours every week. Combined with Dynamic Image Templates, it automates our workflow even further and enables us to actively engage with many more travelers." -Mark de Louw, Global Online Marketeer, TravelBird

Read the Case Study
Financial Services
IQ Option - Lower and Analyze Your CPA Levels Running Campaigns Across Facebook and Instagram
3.77% lower CPA (cost per mobile app install) solely with the Placement Optimization feature
IQ option wanted to drive installations of their mobile app, but had issues with both the CPA levels and delivery on Instagram. IQ Option wanted to isolate the impact of Placement Optimization and tested that feature with an Ad Study.

Instagram offers an ad product that allows brands to run a campaign across both Facebook and Instagram. Additionally, the ad is optimized to show on the placement that gets you the most clicks to your app or website at the lowest cost.

Read the Case Study
Boosting Performance With Lead Ads
80% lower cost per lead
VivaReal, Brazil's largest real estate portal, wanted to increase the quality and number of leads resulting from their Facebook campaigns. Their ads have loads of information on freshly introduced properties and VivaReal wanted to ensure they collected contact details from everyone interested.

"Smartly.io was an extremely important piece in automating our campaign creation process. Through its unique tools, the campaigns were set up quickly and efficiently, making it possible to work with many creatives, forms and different segmentations."
Luca Migliore, Performance Marketing Analyst at VivaReal

Download the Case Study
Recorde de leads
80% de redução no custo por lead
Para aumentar o cadastro de informações, o VivaReal usou o formato de Anúncio de leads em celulares e smartphones no Facebook para clientes interessados em imóveis e conseguiu o melhor resultado de sua história.

Read the Case Study


Lamudi – Multi-Product Ad Case Study
63% increase in click-through rate and 24% decrease in cost per acquisition
Lamudi, a Rocket Internet company, is a digital real estate marketplace that helps people find flats, apartments, and houses for sale and for rent online. With operations in 30 countries, Lamudi relies heavily on digital marketing, including Facebook advertising, to reach and engage its customers.

Lamudi wanted to achieve new leads via its website and improve its advertising performance. Together with Smartly.io, it turned to a new Facebook product: multi-product ads.

Read the Case Study
Retail
Fravéga - Localized Advertising to Drive Offline Sales
Measuring the omnichannel impact of Facebook advertising
Electronics retailer

Frávega ran a controlled test where two specific stores were geo-targeted with Local Awareness ads optimized for reach with special offers in the smartphone category. They got up to 3% lift in weekly sales for the test stores.
Anton Sport – Connecting Online and Offline for Higher Sales
Using data from offline sales for campaign measurement, optimization and targeting
The high-end sporting equipment retailer used Facebook's Offline Conversion API to better marry the data it collects online and offline, resulting in a more tailored ad campaign and a 42% increase in year-over-year revenue. Read the Case Study
MIX – Hyper Localized Advertising, Automated at Scale
Targeting people near the kiosks with weather-specific creatives
MIX is a chain on kiosks serving snacks like hot dogs and milkshakes with 150 kiosks around Norway. Conventional targeting alternatives on Facebook provide a way to find the interesting consumer profiles to target, but for the ads to be able to drive traffic to the kiosks they should be targeted to people who can access them.

The solution resulted in automated, hyper localized, and weather-customized ads across the MIX kiosk network in Norway.

Download the Case Study


Foodpanda – Multi-Product Ad Case Study
219% increase in click-through rate and 46% decrease in cost per order
Foodpanda is a global online food delivery marketplace operating in more than 40 countries across five continents. The service allows users to select from local restaurants and place orders via the website or mobile app. The service includes more than 30,000 restaurants globally.

Utilizing the Smartly.io tool and its multi-product ad format, Foodpanda increased the click-through rate by 219% and decreased the cost per order by 46%.

Download the Case Study
Entertainment & Media
Vuclip - Bringing Campaign Management In-house
Vuclip is a mobile video on demand service for emerging markets with more than 7 million subscribers in the APAC region. Vuclip brings to subscribers a catalogue of more than 1 million titles, including Bollywood and Hollywood movies, TV shows, sports, news and music videos.
Working with Smartly.io, Vuclip was able to bring their paid social marketing in-house with only a few key employees coordinating their campaigns and overall performance. Read how naming conventions, custom metrics and automated budget management saved them time.
MUBI – Scaling Up With Smartly.io
Watch and discover movies
MUBI is a curated video-on-demand streaming service focussing on cult, classic and award-winning cinema. Every day MUBI's in-house film experts hand-pick a brilliant new film and members have 30 days to watch it. MUBI is available in 193 countries around the world on the web, mobile, games consoles and connected TVs.

The figures speak for themselves: marketing volume was increased by 2239 % while maintaining positive return on investment.

Download the Case Study
Agencies
Bamboo for the Pet Care Company Rover
Automated optimization to drive app registrations
Working with Bamboo agency and Smartly.io, Rover saw 200% more completed sitter registrations, introducing more qualified pet care providers to the most trusted app for pet sitting and dog walking. In addition to improving scale and conversion rate, they dropped overall CPA 64%, allocating resources to only top performing ads.

eBoost for an eCommerce advertiser
Solving agency pain points and improving advertisers' results
A small ecommerce client had never seen positive ROI from Facebook Ads but was willing to give it a try. With Smartly.io's Creative Rotation functionality, eBoost was able to test hundreds of creatives to find the ones that drove revenue. The campaigns hit over 500% ROAS in the first month and have started scaling up ad spend since.
Read more about why eBoost works with Smartly.io
McDonald's Personalized Brand Advertising
Targeting people near McDonald's restaurants with weather-specific creatives
How to keep creative interesting for the new summer desserts menu throughout the season while maximising campaign reach?
OMD used Smartly.io's Automated Ads to create & target McDonald's ads based on location and local weather data to cities with McDonald's restaurants. The solution resulted in automated, personalized, and weather-customized ads easily scaled across McDonald's 65 restaurants in Finland.
On the left: the sunny version of their ad for Caramel Frappés with the copy "Frappé is part of summer."
Jellyfish Agency - Efficiencies through Automation
43% More Leads With 27% Lower Cost Per Lead
Jellyfish is an award-winning, full-service digital marketing agency. One of their clients, a leader in online education, partnered with them for all of their paid media efforts and online presence.

They decided to automate budget management after challenges began to arise with large ad volumes and hundreds of different degrees to advertise: "We needed to adjust ad set budgets within each campaign based on performance. With around 1,000 active prospecting ad sets, this was a tedious process and could not be completed as frequently as we would have liked." recalls Laura Mittelmann, Senior Paid Social Specialist at Jellyfish.
We Effect – Multi-Product Ad Case Study
375% increase in website traffic and 48% increase in sales
We Effect
is a Swedish non-profit organisation that focuses on rural development, housing, and gender equality. Their summer campaign focused on using Facebook to reach potential donors and display their products using the new multi-product ads in news feeds on both desktop and mobile platforms.
The campaign was run by OMD using Smartly's ad management tool. OMD was among the first of Smartly's customers to utilize the new multi-product ad format. With the help of Smartly's extensive online support, OMD was able to quickly launch the multi-product ad campaign for their client We Effect.
Download the Case Study
Gaming
TreasureHunt - Launching a New Mobile Game
15% higher lifetime value than previous campaigns
The mobile games studio Treasure Hunt worked with Smartly.io and used mobile app install ads and vertical video ads to launch its game Pet Paradise, bringing in players with a 15% higher lifetime value than previous campaigns.
The automated optimization launch strategy generated
21% lower cost per install, 9% higher conversion rate and 15% higher lifetime value.